IKAM's Annotated Bibliography is a data base that includes all literature in the field of Islamic Economics and Finance that has been published in the field till date especially during the last three decades. The resources added online include books, book chapters, journal articles, reports, conference papers and theses. The project covers works published in all the major languages of the world especially English, Turkish and Urdu. Arabic works are the next on the list which would be added shortly. The project currently has almost 8000 works in its database. Most of these are articles; 3644 followed by books and book chapters which are 2,690 in total. The remaining works include Reports, Conference papers, Theses etc.
The bibliography website is available both in Turkish and English. Using different filters a researcher can find works most closely related to his entered search criteria. The following criteria are available to filter and narrow down tentative searches:
General Search
Work Title
Keywords
Author/Editor/Translator/Contributor Name(s)
Year of publication
Field/Area
Type of work; this includes to select from amongst following options:
Article
Book
Book Chapter
Thesis
Report
Encyclopedia Item
Conference Paper
Other
The project team comprised of three permanent members besides president IKAM, Dr. Lutfi Sunar who headed the project. Ahsan Shafiq, a PhD scholar at Marmara University and Researcher at IKAM was the coordinator and also responsible to find, gather and organize works which were published especially after year 2000 and have not been recorded in biographies written earlier. Besides recording works published in English after year 2000, he also covered works which were published in Urdu language. The other team members, Abdullah Talha (Sakarya University) and Enver Aslan (Marmara University) were allocated the task of collecting works recorded in earlier bibliographies related to Islamic Economics; primarily from Muhammad Akram Khan's 4 volume classical work on bibliography of the field namely, Islamic Economics: Annotated Sources in English and Urdu.
IKAM intends to extend this project by including newer works which are continuously being produced in the field. Addition of works produced in other languages including Arabic, French, German, Italian, Indonesia and Malay is also planned. It would be no overstatement to rank this database among the best multilingual bibliographies produced in the field of Islamic Economics and finance, if not the best one.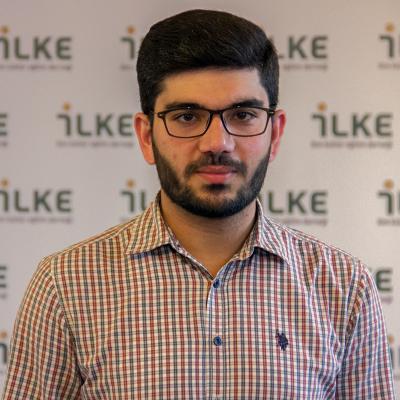 Ahsan Shafiq
Project Coordinator
Abdullah Taha Genç
Project Member
Enver Aslan
Project Member